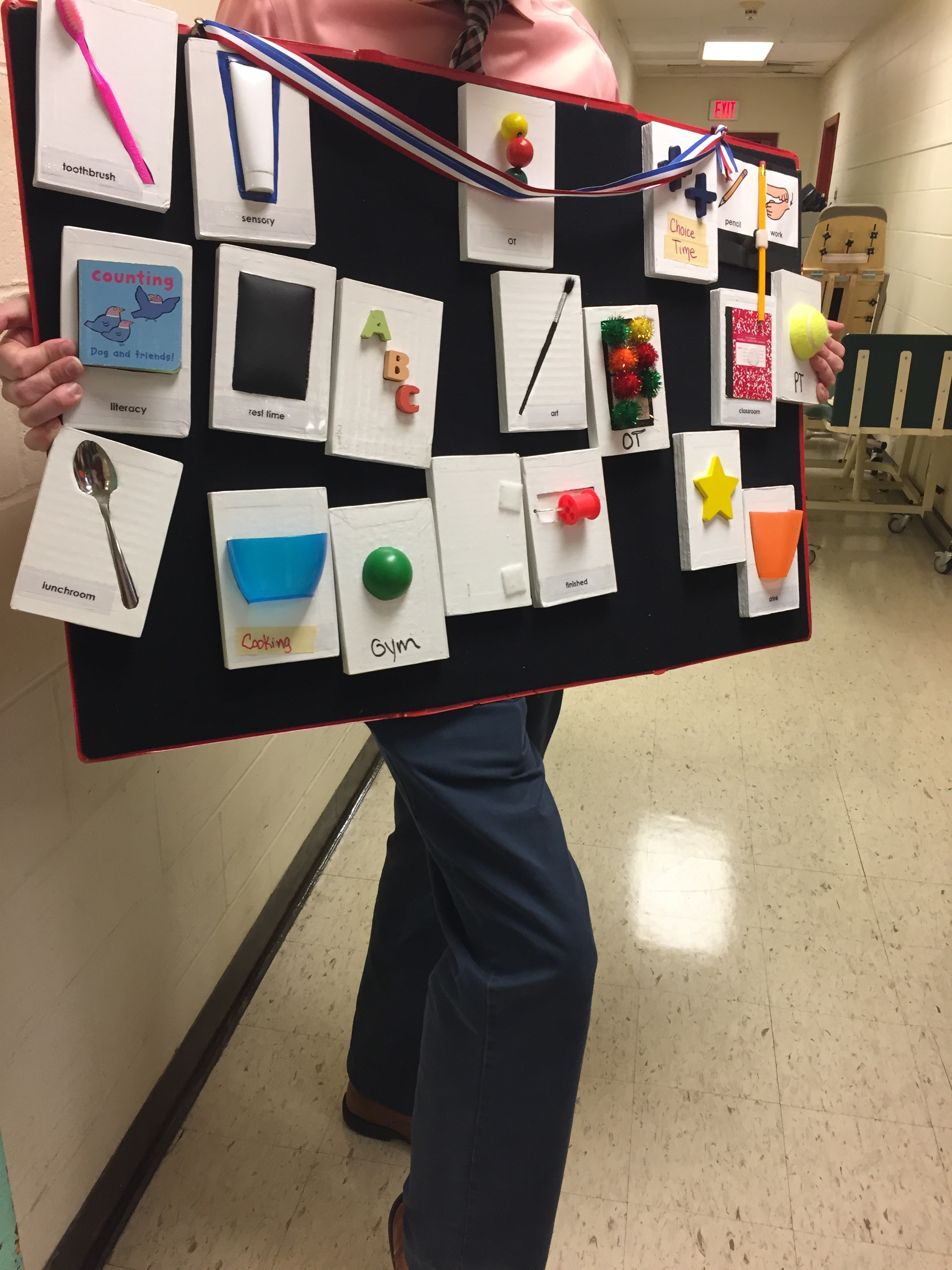 The Need
The Carter School of Boston caters to students with severe disabilities that require intensive care and highly specialized education strategies. Since the students face communication barriers, helping them learn how to express themselves is a top priority. The staff at The Carter School requested a tool that provides the students with multiple sensory representations of various vocabulary words
The Project
After visiting The Carter School and seeing effortsmade by a previous group, the team elected tobuild a communication cube that represents core vocabulary words that the students normallyencounter in everyday interactions. By serving asa physical symbol of thoughts the students wish to express, the cube allows the students to point atwords as they learn to vocalize, touch the objectsto gain a tactile association for the words, and seethe visual representations of each word. This multi- sensory approach is expected to improve their rates of core vocabulary comprehension.
The team employed 3D printing as a strategy for quickly prototyping cubes with various objects raised off of each face. Initially, these objects have consisted primarily of emoji, depicting facial expressions and emotions. While many of the students are unable to vocalize their feelings and desires, they still have them, and they often wish to share them. By relying upon their existing understandings of emotion and facial expressions, the communication cube serves as an entry point for students attempting to learn new word associations. With the addition of more cubes in the future, The Carter School hopes to build a set of themed cubes, such that each object on the cube faces will be related. The cube- specific relationships will further encourage the development of a fluid, relational vocabulary.
Current Status
A collection of communication cubes were developed. The project team is working with the Carter School to develop revised cubes.